WordPress database error: [Table 'arti2483599310.wp_35ysk49ff0_ppress_meta_data' doesn't exist]
SELECT * FROM wp_35ysk49ff0_ppress_meta_data WHERE meta_key = 'content_restrict_data'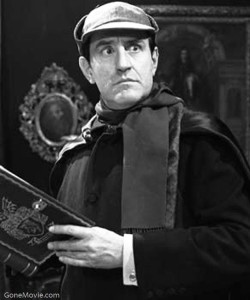 I was saddened to wake up today to the news that Douglas Wilmer had passed, per David Stuart Davies' tweet. Mr. Wilmer first appeared as Sherlock Holmes in 1964, in the BBC production of The Speckled Band; Nigel Stock performed as his Watson.
Born in London in 1920, Mr. Wilmer was certainly an accomplished actor before donning the deerstalker, but for many of us, he became a fixture as the Great Detective for a time.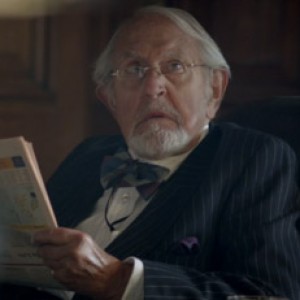 Most recently, he appeared in the BBC's "Sherlock" in a charming cameo nod to his contribution to the visual canon.
You may note that Sherlockians and Holmesians speak of "standing upon the terrace" when a member of the community passes on. That is a reference to Holmes' statement to Watson, in "His Last Bow": "As to you, Watson, you are joining us with your old service, as I understand, so London won't be out of your way. Stand with me here upon the terrace, for it may be the last quiet talk that we shall ever have."
Therefore, we stand upon the terrace, and raise a glass to the fine gentleman Douglas Wilmer, who brought great joy to generations of Holmesians. Rest in peace sir, and our thoughts are with those who mourn most keenly.