Earlier today (7/8/2015), Mark Gatiss tweeted that there would be some kind of teaser/surprise/thing-a-ma-bob to do with "Sherlock" coming at midnight UK time (so, 7 p.m. EDT, i.e., me time).
Now, I have some seriously mixed feelings about old "Sherlock," but I was engaged. A teaser/surprise/thing-a-ma-bob? I'm in! Bring it, Gatiss! Do your worst!
In fact, a whole mess of people got a-twittering on Twitter! Everyone engaged! Marketing plan a vicious success! BBC wins the Triple Crown!
Turns out, it really wasn't the worst. It was just a picture: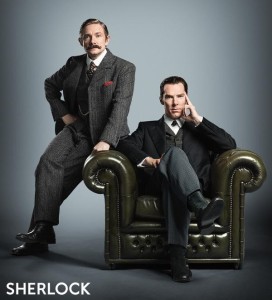 I … okay. Thanks?