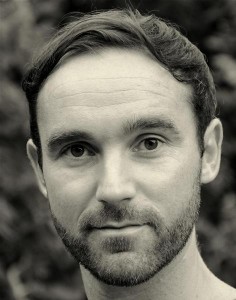 In April of this year, ScarletSherlock and I cheerfully participated in a film tweet-along for Asylum's Sherlock Holmes (2010), starring Ben Syder, Gareth David-Lloyd (Ianto on Torchwood) and some dinosaurs. It's a trip of a flick, and has enjoyed a cult-like status among Sherlockians. With good reason: It's delightfully campy, directed with a wink and a nod, and both Syder and David-Lloyd are charming.
As the tweet-along began, Syder popped in to rally the watchers and add an extra dose of cheer. I asked him if he would answer a few questions, and he graciously agreed.
Many, many thanks to Mr. Syder for his time and attention!
Were you a Holmesian prior to this film? Have you read the Arthur Conan Doyle canon? If so, what is your favorite story/novel? You can pick two if choosing one is just too cruel.
Truthfully, I only had vague recollections of anything Holmes as my dad was a huge fan of the canon and of the Granada version from the 80s (For him Brett is the only Holmes!) – so I vaguely remember seeing snippets of the Granada show as a kid.  When I was auditioned for Asylum's version I auditioned for the role of Watson but they also asked me to read for Holmes and I only found out at the very last minute that they wanted me to play Holmes.  I would have loved the opportunity to do proper research and familiarise myself with the canon and build a character but sadly this was last minute indie filming so I just had to roll with it!  After filming I watched both Robert Downey Jnr movies (I'm a big fan of his in general, and I was happy to see the return to form of director Guy Ritchie), but I can also say that since being a guest at 221B Con I've become more of a fan.  The guests' passion was infectious and I literally got back from Atlanta and began to watch the BBC series that day (I'd seen a couple of episodes, but they've made me take it more seriously – in fact I'm literally hours away from going to watch the Sir Ian McKellan film – what have they done to me?!)
From the canon, well… you can't beat a bit of positive discrimination for the gingers can you?  No, I enjoyed The Red-Headed League, but I'd say my favourite is The Final Problem.