WordPress database error: [Table 'arti2483599310.wp_35ysk49ff0_ppress_meta_data' doesn't exist]
SELECT * FROM wp_35ysk49ff0_ppress_meta_data WHERE meta_key = 'content_restrict_data'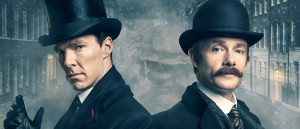 Dear friends,
First, happy holidays if you have been celebrating anything at all! Happy December if you have not been involved in ritualistic festivities. 😉
Now, January 1 looms, and with it, the airing of Sherlock: The Abominable Bride. Though my dearest chum ScarletSherlock will likely not participate because she has awesome plans for New Year festivities, I,  your ever-faithful Snark Master Chat, will be there to Tweet it up.
Get your bevvies and your nibbles and cuddle up for some tweet-astic good times.
For those of us in the US, the special will air on 1/1/2016 on MASTERPIECE Mystery! on PBS at 9:00 p.m. ET, and simultaneously online at pbs.org/masterpiece. #Sherlock, #Abomidible — I think we can find each other. 😀
Because many folks won't be around for New Year's Day, and as we've got lovely international friends who might enjoy some tweeting too, we'll schedule a second round of watching and tweeting. I may never be able to not comment on whatever is perching on Mr. Freeman's upper lip.
Cheers for a most spectacular 2016!
Chat