This topic contains 5 replies, has 2 voices, and was last updated by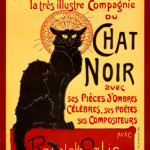 Le Chat Noir 5 years, 3 months ago.
Author

Posts

March 28, 2015 at 11:36 pm

#599

Overall, this is a fascinating article, but of course, what caught my eye was this bit:

"From what I can tell—and I base this on the paraphernalia I've collected and also the photographic evidence—there was no opium-smoking scene in London. For some reason, though, people think there was an opium-smoking scene in London, but that perception is based on fiction. Sir Arthur Conan Doyle, Oscar Wilde, Rudyard Kipling, and Charles Dickens wrote about opium smoking in their novels. But if you read the way they describe opium smoking, without a doubt these people never saw the real thing. It's laughable. Even back then, Kane took Dickens to task for his woefully inaccurate depiction of opium smoking. What we see in movies, even to this day, with the obligatory London opium-smoking scene is complete fiction."

Um, snap? I don't know if I've ever read/heard someone so adamantly state that the opium-smoking scene in London was fictional. And given my graduate school studies, I really think I would have run across someone waving a red flag of "Hidee ho, this be false!" but I definitely can't recall that. You?

"Oh, you can't help that," said the cat. "We're all mad here."

March 30, 2015 at 5:09 pm

#620

ScarletSherlock

Moderator

WHOAAA that's crazy! Why would those authors include it if it weren't true? it seems awfully widespread to have been totally made up!

"My name is Sherlock Holmes. It is my business to know what other people don't know." BLUE

March 30, 2015 at 5:24 pm

#621

Right? I was almost literally floored when I read that. Like, I gasped, but I didn't actually lay down on the floor. 😉

Now, I was trying to parse out some "benefit of the doubt" possibilities: Could he have meant that the opium scene in London wasn't as wide-spread or as colorful or as dramatic as it was portrayed in fiction? I could appreciate that. I need to go dig up some non-fiction reporting on the London opium scene now, because this is just striking me as slightly off balance.

"Oh, you can't help that," said the cat. "We're all mad here."

March 31, 2015 at 12:27 pm

#630

Okay, after a super quick search, here's what I found:

From Margaret Tart, Lao She, and the Opium-Master's Wife: Race and Class among Chinese Commercial Immigrants in London and Australia, 1866-1929. Auerbach, Sascha. Comparative Studies in Society and History 55.1 (Jan 2013): 35-64:

"In 1866, Joseph Charles Parkinson, one of the most prominent of London's East End chroniclers, described his visit to the Chinese neighborhood for Charles Dickens's edited journal, All the Year Round. In the "little colony of Orientals" that resided in Bluegate Fields (just north of the London Docks), "Yahee," an elderly Chinese man, controlled the neighborhood's most sought-after commodity, opium.10According to Parkinson, Yahee, who had reportedly lived in the same house from more than twenty years, enjoyed many of the privileges typical of a propertied colonizer. He had cornered the local market in opium, and through it he exercised control over the other "Asiatic" immigrants. This monopoly had made the latter "slaves" in a community where Yahee served as "the high priest." The anonymous author of "East London Opium Smokers," an article that appeared in an 1868 issue of the magazine London Society, similarly asserted that control of opium granted one Chinese man, Chi Ki, power, respect, and allure among Britons from the highest to the lowest."

So journalists were writing about the "opium smoking scene" in the 19th century. The whole article is interesting, but long. I also found a lovely little article from The New York Times, where the author is just hysterical over the idea that London women are being prescribed opium by DOCTORS, but I can't figure out how to embed a PDF on here. Because I suck. 🙁

"Oh, you can't help that," said the cat. "We're all mad here."

March 31, 2015 at 2:20 pm

#634

ScarletSherlock

Moderator

This is fascinating!!

Could you just post the pdf link? Shouldn't that work?

"My name is Sherlock Holmes. It is my business to know what other people don't know." BLUE

March 31, 2015 at 2:50 pm

#635

I think the problem would be that I'm accessing these articles and PDFs via my college library account, so without that, you probably can't see it. Because sucks.

"Oh, you can't help that," said the cat. "We're all mad here."

Author

Posts
You must be logged in to reply to this topic.