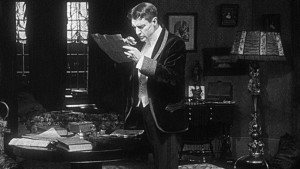 Oh wow, what a night!
Yesterday (Saturday, September 19, 2015), a group of Holmesians who are affiliated with my local scion traveled to Connecticut to attend a screening of the recently recovered 1916 William Gillette "Sherlock Holmes" silent film.
But we weren't going to see the film at some random movie theater — oh no! We went to Gillette Castle, where the Friends of Gillette Castle were going to screen the film in the visitors center. Honestly, how perfect?
We gathered at the home of two very hospitable Holmesians to have drinks and nibbles prior to the show, which was just a lovely way to kick off the event. From there, we headed off to the state park.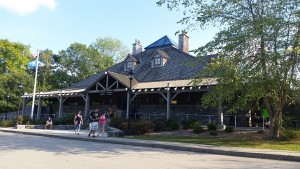 Prior to the presentation, we were treated to delicious little sandwiches and local wine. We attended the 5 p.m. screening, and I was told after the event that all six shows this weekend (5 and 7 p.m., Friday through Sunday) were sold out. Congratulations to the Friends! The evening was beautiful, and it was possible to glimpse the castle through the trees. Unfortunately, the tours for the castle were over, but I've visited before and it is very interesting. Apparently, Gillette was a super cat lover (having 17 or so?) and parts of the castle were designed to be cat-friendly. Obviously, I knew then that Gillette was a superior human being, beyond Holmes and whatever. 😉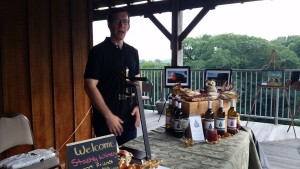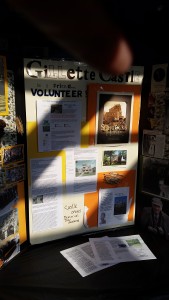 Gillette impersonators Tyke and Teddie Niver were on hand to greet everyone and pose for pictures — they are so fun.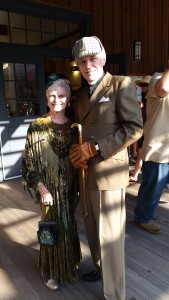 Prior to watching the film, the Nivers gave a bit of the backstory, and then told us about their trip to San Francisco for the film's premier. It sounded like they had a smashing time.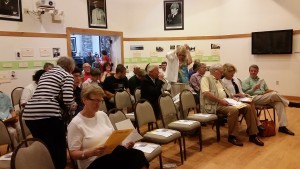 Now, regarding the film: Here be spoilers. One non-spoiler: I thought it was beyond charming on so many levels. Onto the spoilers. Do not read any more if you want to see this movie with zero plot awareness.