WordPress database error: [Table 'arti2483599310.wp_35ysk49ff0_ppress_meta_data' doesn't exist]
SELECT * FROM wp_35ysk49ff0_ppress_meta_data WHERE meta_key = 'content_restrict_data'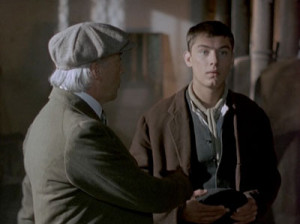 Dear friends,
A few items of note:
I have been utterly remiss in failing to highlight the stunning new website for the Adventuresses of Sherlock Holmes. Monica Schmidt has done an amazing job of refurbishing the site. If you are unaware of the history of ASH, please drop what you are doing and hasten over there. These women are exceedingly important to the history of Holmesian endeavors. Also, their parties are simply the best.
Hear ye, hear ye! 'Tis time to register for A Scintillation of Scions! Yes, June seems ever so far away, but this event has a registration limit, so you need to move your tush. Scintillation is a fantastic mix of scholarship and shenanigans, as creator and organizer Jacquelynn Morris says. Last year, I learned a great deal and made some great friends who have really transformed my Holmesian event calendar. I can't wait to attend again this year!
This Sunday, 1/24/2016, we will tweet along to Granada's "Shoscombe Old Place" (with bb Jude Law, yo!) at 6 p.m. EST. 6 EST.

Follow

 

#

SHOS

 for a good time.
I am working on two write-ups regarding the amazing BSI Weekend that just concluded last Sunday. However, the advent of the school semester put a cramp in my writing plans. They are forthcoming, likely tomorrow.
Cheers to all!
Chat